Route 10 Reopened After Gas Leak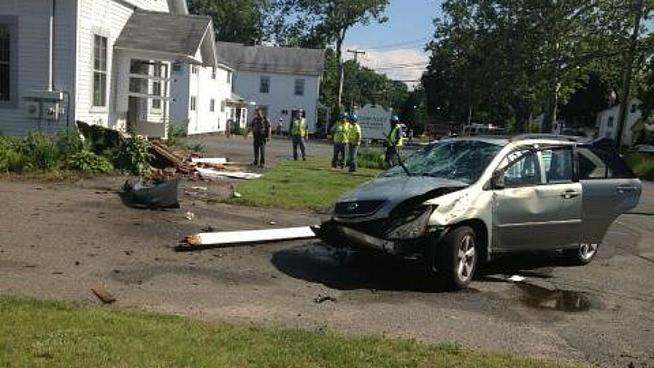 A gas leak in Simsbury closed Route 10/Hopmeadow Street for a few hours Monday afternoon, according to the Simsbury Fire Department.
The road has since been reopened.
The leak was caused when an SUV hit part of a building around 3 p.m. and ruptured the gas main in front of 384 Hopmeadow Street, offcials said.
Connecticut Natural Gas crews responded to the scene to shut off the gas and repair the damage.
The SUV driver and passenger were taken to the hospital to be treated for injuries.