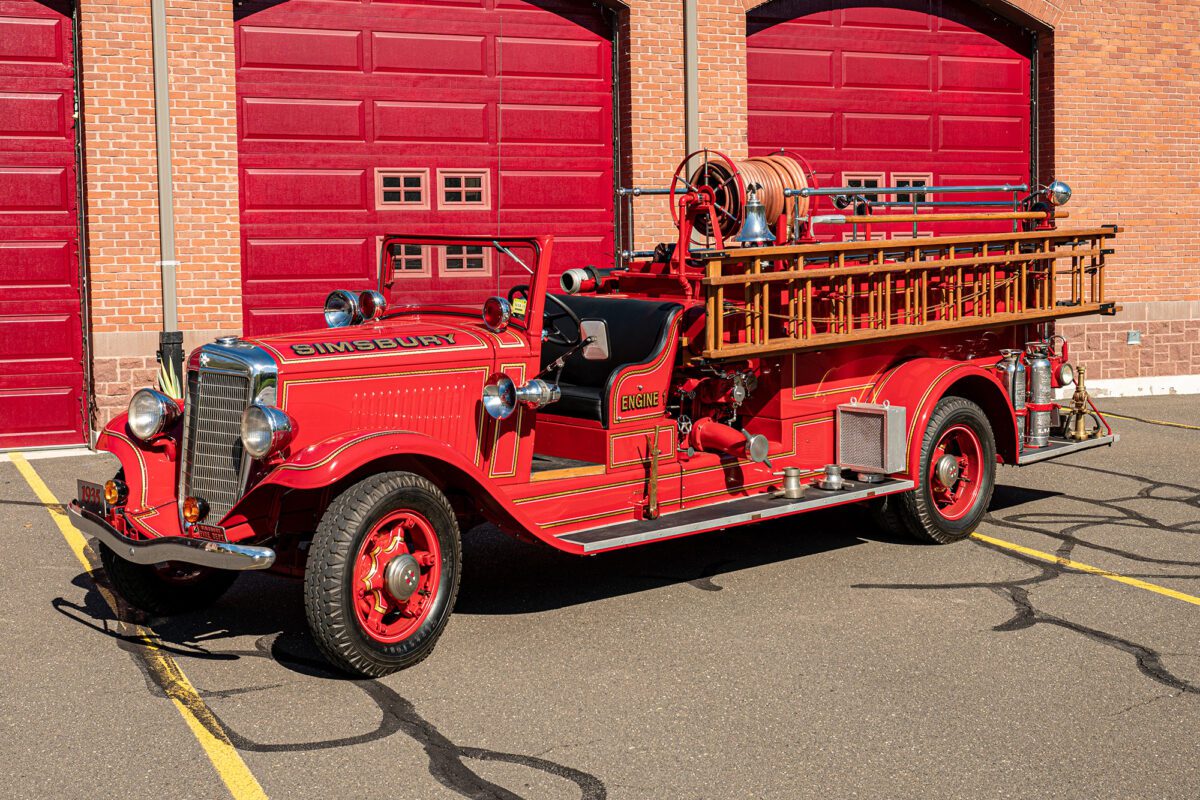 A 1935 International/American LaFrance C-Model with a 500 GPM pump and a 150 gallon water tank. Engine 1 was originally purchased by the Ensign-Bickford Company for their fire brigade. The Simsbury Fire District acquired Engine 1 when the Simsbury Volunteer Fire Company assumed responsibility for the town's fire protection in 1944. Engine 1 was stationed at the Main House and answered it's last alarm in 1975. The apparatus was restored in 1991 by Fire Company members, and although Engine 1 is fully operational, it is primarily used as a show piece in parades and at public events..
ASSIGNED: Main Station
YEAR: 1935
CHASSIS: International
BODY: American LaFrance
ENGINE: 6 Cylinder International
PUMP: 500 GPM – Rotary Gear
OPERATOR'S PANEL: Side Mount
WATER TANK: 150 Gallon
FOAM TANK: None
FEATURES:
Simsbury's First Apparatus Originally Owned by Ensign Bickford Co.
FLEET